News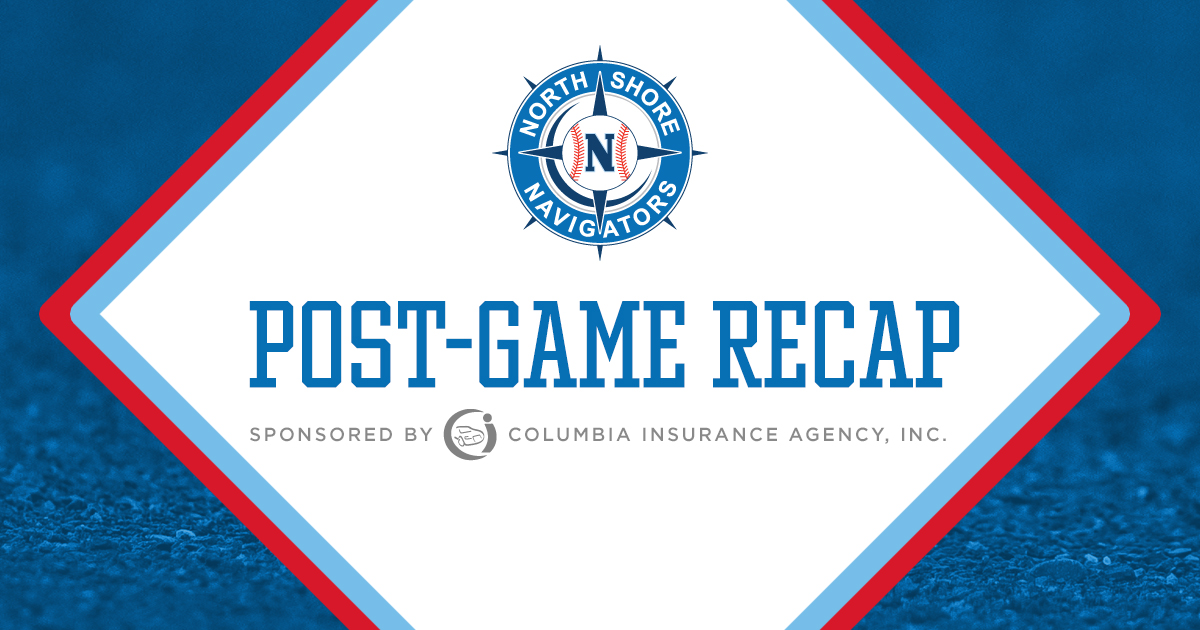 06/09/2018 7:33 PM
By Joshua Kummins
LYNN, Mass. -- The North Shore Navigators suffered their fifth consecutive loss and eighth of the young Futures Collegiate Baseball League season as the Nashua Silver Knights scored all three of their runs in the fifth inning en route to a 3-2 decision Saturday night at Fraser Field.
The Navigators managed five hits and left just two runners on base against Nashua starter Luke Dawson (Bentley) and a trio of relievers. Second baseman Joey Murphy (Saint Joseph's of Maine) recorded North Shore's lone RBI, while catcher Harrison Engstrom (Cochise) scored on a 1-for-2 night that extended his hitting streak to five games.
North Shore starter Danny Ryan (Northeastern) allowed just two hits over the first four innings, but a pair of wild pitches with one out in the fifth brought home the only runs Nashua ultimately needed. Leadoff-hitting third baseman Tom Blandini (SNHU) added insurance to the Silver Knight lead with a sacrifice fly to center field.
Designated hitter Thomas Joyce (Merrimack) led off Nashua's lone run-scoring frame with his second of three consecutive singles on the night. He finished 3-for-4 with a run scored. First baseman Ryan Berardino (Bentley) went 2-for-4 out of the No. 4 hole in the lineup.
The hosts made the ballgame interesting when Nashua called for the bullpen, scoring twice on two hits and an error against Jared Norcross-Plourde (Hartford) in the seventh. Dawson allowed just three hits and two walks over the first six scoreless frames.
Third baseman Elias Varinos (Tufts) led off the seventh with a walk before Engstrom lined a single to left two batters later. Right fielder JP Knight (Tufts) hit a hard single to third that loaded the bases, and Varinos trotted home on Murphy's sacrifice fly to center. Engstrom then came home on the back end of a double steal with center fielder Drew Robertson (LIU Post) batting, but Knight's potential tying run was eliminated after a lengthy rundown.
In the eighth inning, Nashua had a golden chance to extend its lead. Marblehead native reliever Garret Keough (Holy Cross) issued back-to-back walks, but Lynnfield's Justin Foley (Bates) entered the game from there, retiring all six batters he faced over the final two innings.
The Navs weren't able to gain momentum from Foley's clutch relief work as the Nashua bullpen duo of Michael Guerrero (Marshall) and Derek Duffy (Franklin Pierce) retired the last six batters of the game in succession. Duffy fanned a pair in the ninth to lock down his second save.
The same two teams will meet Sunday at Historic Holman Stadium in Nashua, N.H. First pitch is set for 5:05 p.m.