News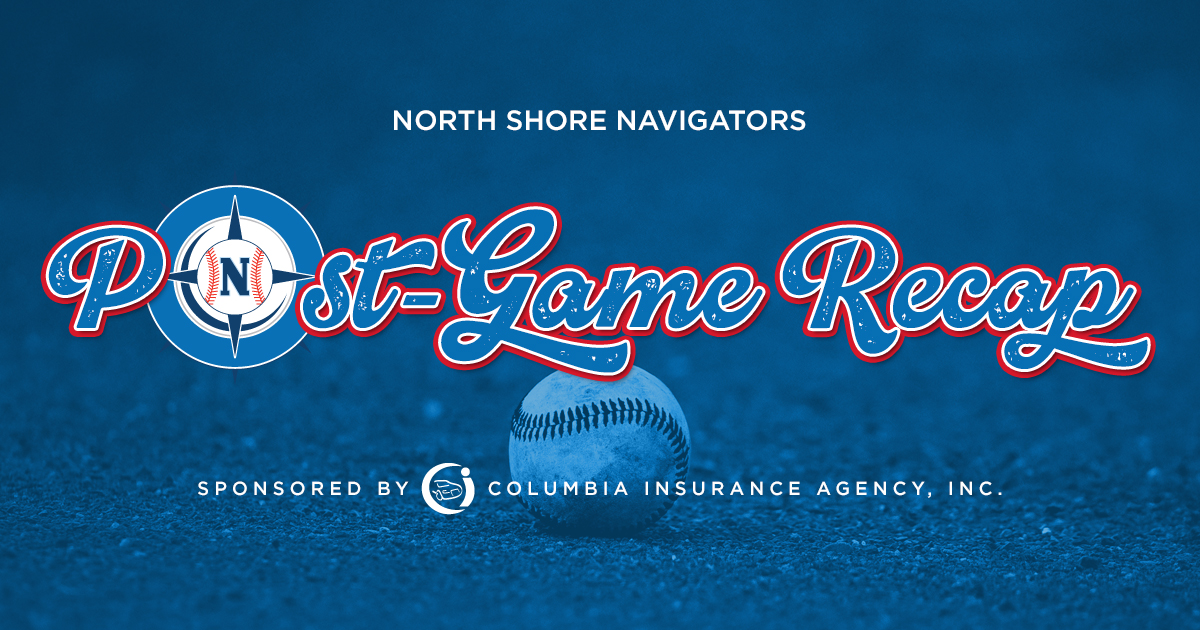 06/10/2018 7:34 PM
By Joshua Kummins
NASHUA, N.H. – The North Shore Navigators got back on the winning track in convincing fashion Sunday night at Historic Holman Stadium, shutting out the Nashua Silver Knights, 8-0, in the back end of this weekend's Futures Collegiate Baseball League home-and-home series.
The Navs enter their second scheduled off day of the summer with a 2-8 record after recording 10 hits in a game for the fourth time. Nashua slips to 3-6.
Right fielder JP Knight (Tufts), catcher John Prentice (New England College), second baseman Joey Murphy (Saint Joseph's of Maine), and center fielder George Sutherland (Cochise) had two hits apiece to lead the offensive attack. Murphy scored twice, while he, Prentice, and shortstop Andrew Olszak (Southern Maine) each recorded two RBI.
On the flip side, the pitching trio of Ethan Dyer (Holy Cross), Dylan Gaita (Plymouth State), and Corey Imbriano (Dayton) evenly split the nine-inning affair, allowing just four combined hits. Gaita pitched the middle third of the game to earn the win, while Imbriano was credited with a three-inning save after pitching scoreless ball with four strikeouts.
North Shore recorded all its offense in just two innings, batting around in a four-run fourth before doubling the lead in the eighth.
In the fourth, the first seven Navs to step to the plate came around to score. After a walk, a hit batter, and a single from Knight, Prentice drove a double over the head of Nashua right fielder Andrew Gorham (Tulane) for his first two RBI of the summer. Murphy dropped a single into shallow right to add to the lead before Olszak's first of two RBI groundouts in the game finished the four-run frame.
The Navs nearly repeated their fourth-inning effort in the eighth, sending eight batters to the plate to score four runs. Knight led off the frame with the first of three North Shore hits and scored on Murphy's knock. Sutherland scored on a wild pitch, Olszak's groundout brought in Murphy three batters later, and third baseman Elias Varinos (Tufts) singled to center field to conclude the scoring.
Nashua recorded two of its four hits in the sixth inning, but one of the Navs' three double plays turned preserved the eventual shutout. Only one runner reached third base for the hosts.
After taking Monday off, the Navs continue their three-game road swing Tuesday night in Pittsfield and Wednesday morning in Brockton. They return home to Fraser Field for a Thursday doubleheader against the Rox that is set to begin at 4:30 p.m.